Greetings internet user! This podcast is an excuse to pick the brains of seasoned sailors and an attempt to distill the experience of others for the benefit of you the listener, as well as my own. I'm interested in talking to sailors about their motivations, their techniques and experiences, and their reasons for spending time on the water. I hope you'll check it out and enjoy!
Episodes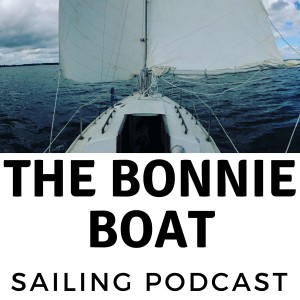 Wednesday May 01, 2019
Wednesday May 01, 2019
Jeffrey Wettig is the host of the "Shooting the Breeze" sailing podcast. Jeffrey is one of the original sailing podcasters, and is all-round interesting guy. We talk about some of his sailing adventures on Chesapeake Bay, some lessons he's learned through owning a number of different boats, our thoughts on the future of the used sailboat market, and some sailing goals and aspirations. Jeffery has been a big inspiration for me, and I've been a longtime fan of his podcast, so it was really cool to be able to speak with him. Enjoy!