Greetings internet user! This podcast is an excuse to pick the brains of seasoned sailors and an attempt to distill the experience of others for the benefit of you the listener, as well as my own. I'm interested in talking to sailors about their motivations, their techniques and experiences, and their reasons for spending time on the water. I hope you'll check it out and enjoy!
Episodes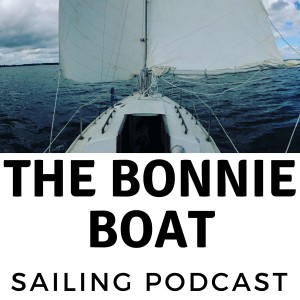 Tuesday Oct 01, 2019
Tuesday Oct 01, 2019
Sean D'Epagnier has been sailing the world aboard his engine-less Bristol 27 "Alexandra" for the 8 years. Heading west from California and Mexico, he crossed the Pacific, the Indian, and the Atlantic Oceans with many fabled landfalls along the way. He is also the creator of Pypilot- an open source marine autopilot designed to make autopilots more affordable, modular, and collaborative in the spirit of OpenCPN, a project he is also involved in.