Greetings internet user! This podcast is an excuse to pick the brains of seasoned sailors and an attempt to distill the experience of others for the benefit of you the listener, as well as my own. I'm interested in talking to sailors about their motivations, their techniques and experiences, and their reasons for spending time on the water. I hope you'll check it out and enjoy!
Episodes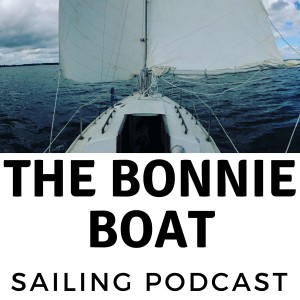 Thursday Aug 01, 2019
Thursday Aug 01, 2019
Today's episode features Jeffery and Margaret of the Tayana 37 "Bear." I met Jeffery while we were both crewing, on separate boats, in the Caribbean 1500 in 2016. He and Margaret have been cruising New England during the summers and this past year took off from the Chesapeake offshore to the Virgin Islands. They share their experience in getting the boat ready, some reflections on the appeal and allure of living and travelling aboard a sailboat, and some anecdotes from some of the many places they've visited.